ROYAL LEPAGE INTEGRITY #1 201 Grand Blvd.Cochrane
PROFILE

Phone: 403-932-2101
Fax: 403-932-3087
(0 Reviews)
Share Profile
ROYAL LEPAGE INTEGRITY
#1 201 Grand Blvd.
Cochrane,AB
T4C 2G4
Viewed 9622 times
ROYAL LEPAGE INTEGRITY
ROYAL LEPAGE INTEGRITY
Royal LePage Integrity is a well establised, modern real estate brokerage with decades of Award Winning experience. ◾Our Associates all have "mobile offices" to better serve our clients in the city and the greater Calgary, Alberta area. ◾Service areas include: Calgary, Cochrane, Springbank, Bearspaw and the Bragg Creek area. Our Team of highly trained Real Estate Specialists provides an award winning & dedicated service in all areas of Residential, Condominium, Acreage, Farm, Ranch, Commercial, Investment and Property Management services. ◾We are a "Full Service" real estate office with trained Assistants so that you do not have to worry about short cuts or poor service. ◾Ongoing training programs ensure that our clients get the best in service along with the latest in proven systems and technology. ◾All of this is in order to provide the most value for our Client's investment, whether they are buying or selling real estate. We take pride in our commitment to service excellence and our repeat clientele are a strong testament to this fact. In our spare time we also enjoy a strong reputation for community involvement. All of our Sales Professionals are proud to be qualified with the REALTOR® Trademark and are members in good standing of the Canadian Real Estate Association, Alberta Real Estate Association and the Calgary Real Estate Board.
Language: English
Language: French

Cochrane ROYAL LEPAGE INTEGRITY #1 201 Grand Blvd. Cochrane, AB T4C 2G4 will help you find the home of your dreams and work with you to sell your current Cochrane home. Becoming a home owner can be overwhelming as the terms used to describe real estate, negotiating offers and taking the proper steps to ensure a comfortable Cochrane real estate experience is important.
---
Cochrane Real Estate Franchise
Cochrane ROYAL LEPAGE INTEGRITY Real Estate Franchise services to help you find TOP Cochrane real estate agents and LOCAL Industry Experts. Working with licensed Cochrane agents, Cochrane agents, Airdrie agents, Strathmore agents you can expect the fewest problems throughout the selling process of your home or investment property.
Cochrane real estate franchise
and Agents network would like to be your Cochrane real estate market guide, one of the most dynamic markets. Access
Cochrane real estate franchise
listings, Cochrane real estate agents. Find Cochrane school district information and other statistics. We also have information on mortgage brokers, movers, commercial properties, and other realty services for anyone looking to sell a home in Cochrane.
AGENTS
FOR SALE
OPEN HOUSE

Phone:403-932-2101
Fax:403-932-3087
(0 Reviews)
ROYAL LEPAGE INTEGRITY
#1 201 Grand Blvd.
Cochrane,AB
T4C 2G4
9622 Page Views
---
Details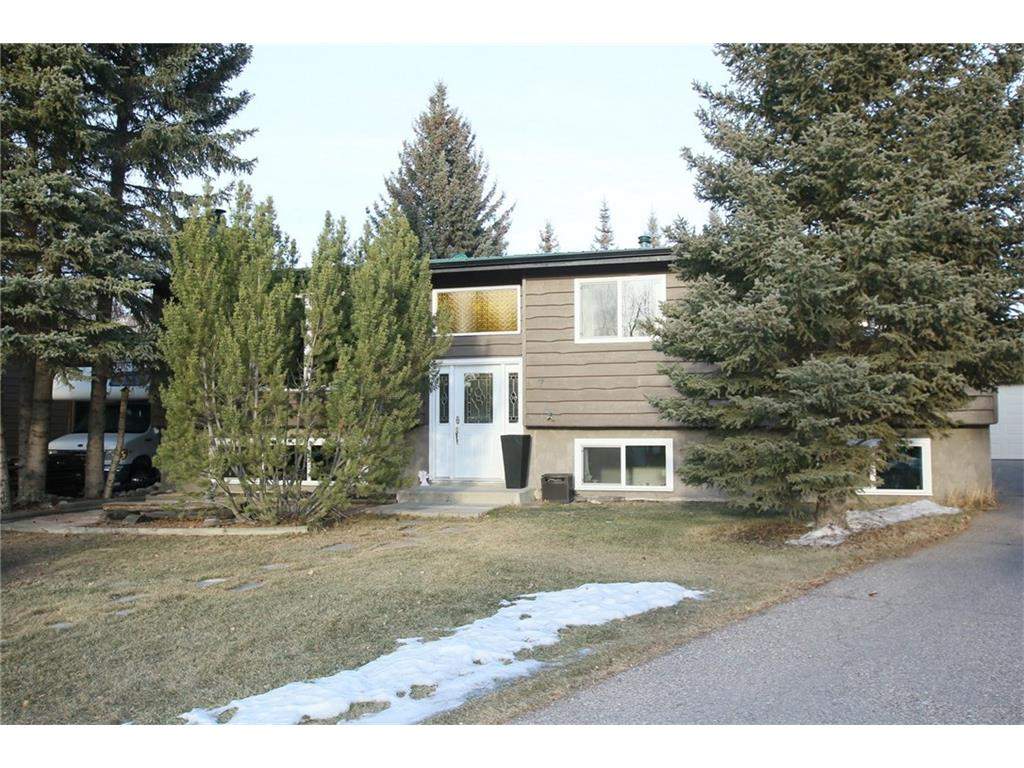 Open House!
Glenbow
Details
Location! Location! This home is located within walking distance of Cochrane's shopping, fine dining, walking paths & parks downtown.The yard is massive with an 849 sq M lot that has large beautiful evergreen trees across the back.This home has been extensively renovated with new metal roof, new windows, doors, new oversize deck with Glass walls, new flooring, baseboards & crown molding, New kitchen, high end appliances, induction stove with convection oven, fully renovated bathrooms, new bar counter being installed in lower level.The large windows in the basement bring in lots of natural light. There are 5 bedrooms plus an office. Garage is 24 x 24 ft providing lots of room for two vehicles inside & work space.There is room to park another 5 vehicles on the driveway + parking in front of house. This is a perfect home for a family or for entertaining lots of guests on the weekend. Back yard is one of a kind. Call to book your personal viewing today.
added:
Courtesy: ROYAL LEPAGE INTEGRITY
ROYAL LEPAGE INTEGRITY
REVIEWS

Phone:403-932-2101
Fax: 403-932-3087
(0 Reviews)
ROYAL LEPAGE INTEGRITY
#1 201 Grand Blvd.
Cochrane,AB
T4C 2G4
Viewed 9622 Times

VIDEO
ROYAL LEPAGE INTEGRITY is not providing a Business Profile Video at this time.